< Back to News
Ruth Mohamed is a GCRO COVID-19 Hero
Date of publication: 10 June 2021
On 23 March 2020, President Cyril Ramaphosa announced that national disaster measures would come into effect from midnight on 26 March in an effort to contain the spread of the COVID-19 virus and ensure the health and safety of all South Africans. The ensuing nationwide level 5 lockdown was extended beyond the initially planned 21 days and, from 1 May, lockdown restrictions were gradually eased to level 4, with a further lowering to level 3 from 1 June.
During the initial two months of 'hard lockdown', the ability of many businesses to function – particularly SMME's and informal enterprises – was significantly disrupted, impacting the livelihoods of many people. While the health and wellbeing of all remained the country's top priority, the daily reality for many was one of economic uncertainty and, often, deprivation and poverty.
Recognising the changing dynamics in her own community, Ruth Mohamed, Finance and Office Manager at the GCRO, took the opportunity to adapt a small outreach programme that she had been supervising for her local church. The positive impact of her efforts has been so significant that Ruth was nominated as a Wits COVID-19 hero by her GCRO colleagues, and was acknowledged by the University of the Witwatersrand in April 2021 for her service in supporting vulnerable members of her community during this very difficult time.
"When the COVID-19 pandemic struck, everyone around us was frantic – stockpiling foodstuffs and losing their jobs," Ruth recalls. "It was chaos in our suburb and our community. My husband and I had been running courses on how to become a missionary since early 2019. During the first course, I asked attendees to bring one non-perishable food item to our meetings, so that we could see how, over time, little becomes much and that, if we collaborate, the result is even better. At end of 10 weeks, all the contributions really added up and we were able to give a sizeable hamper to a woman in church whom we identified as being in need.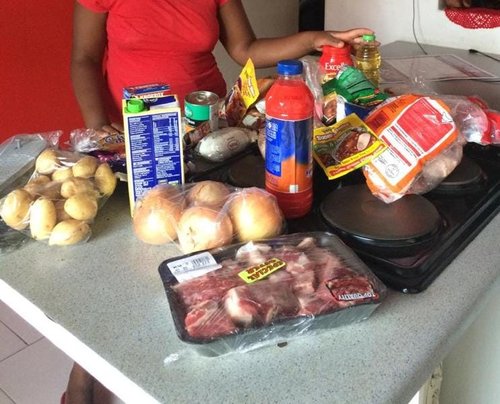 "Our new course began in January 2020, and we started with the same approach. However, after lockdown came into effect, people were unable to attend the course. We were encouraged by the food that we had been able to collect between January and March, and asked people to continue donating so that we could collect enough food for one family. However, many were anxious of delivering goods in light of the spreading virus and asked if they could rather donate money. So, we did some research into what basic foodstuffs people need in order to survive for 1-week and 2-week periods, and we used the donations from our community to compile these essentials into food packs."
To date, the initiative has received in excess of R170,000 in monetary donations as well as non-perishable food items, and has been able to provide a variety of 623 food packs, each of which has a value of approximately between R250 - R450 and lasts about two weeks, as well as 110 facecloths, 325 hot meals, 6500 baby food pouches and 61 blankets. Communities that have received assistance to date hail from Azaadville, Davidsonville, Florida, Georginia, Kagiso, Newclare, Westbury, Ennerdale, Eldorado Park, Coronationville, Fairland, Witpoortjie, Soweto and the Johannesburg Inner City in Gauteng; as well as Elsies River in Cape Town and Graaff-Reinet in the Eastern Cape. Beneficiaries include crèche teachers who could not earn a living when schools closed, an orphanage, waste recyclers, an old age home, and families of people in prison. As an organisation, the GCRO also contributed to the cause through a staff fund originally set up for special occasions, by donating proceeds from the fund towards food packs on Mandela Day and in December.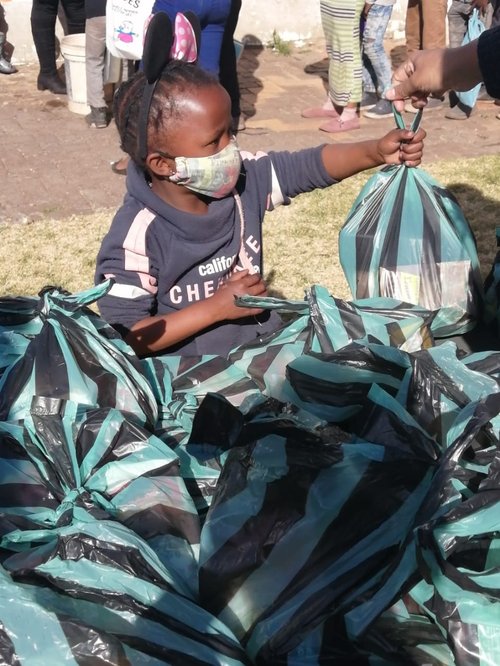 "I believe in accountability," says Ruth. "I have a broadcast list of everyone who contributes to the programme. We handle purchasing and packaging on behalf of the donors, and we send pictures through to them of the handovers to recipients, so there is a follow up. The people we have helped have been extremely grateful, and it has been a privilege for us all to be part of something greater than ourselves."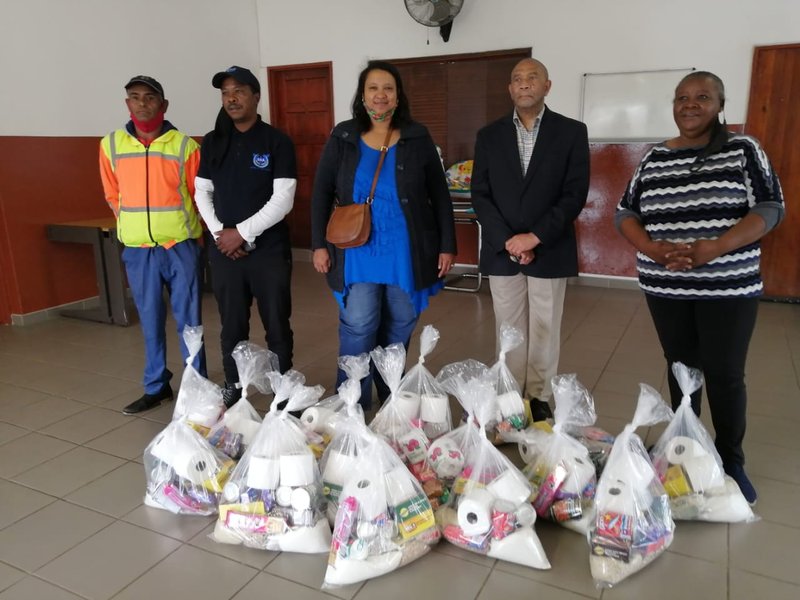 As we continue to draw on our collective resilience to navigate the unprecedented challenge presented by the pandemic, a rapidly shifting reality has given us all the opportunity to rethink how we conduct ourselves with mindfulness and compassion. In this respect, Ruth Mohamed has been an inspiration to us all.
More on the GCRO's work in responding to the COVID-19 pandemic in Gauteng is available here.