Khululekile Mase
DDG: Development Planning
organisation
Gauteng Planning Commission
Khululekile Mase is currently the Deputy Director-General: Development Planning, in the Office of the Premier. He is mainly responsible for Spatial Planning, Long-Term Planning and Infrastructure Planning. He has many years of experience in local government – focusing on policy, research, planning, monitoring and evaluation.
Prior to joining the Office of the Premier, he spent seven years working for the Gauteng Department of Local Government and Housing. He also worked for the City of Cape Town and the South African Local Government Association (SALGA). He is a graduate of the Universities of Cape Town, Stellenbosch and Birmingham (UK).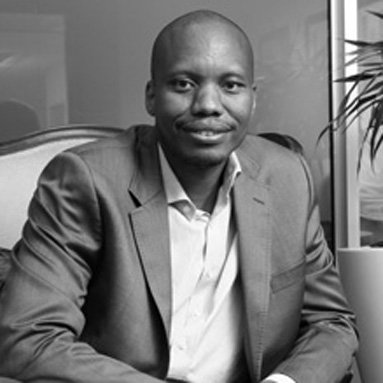 Seana Nkhahle
Head: Built Environment
organisation
South African Local Government Association
Nkhahle is a Town and Regional Planner from the University of the Witwatersrand. He holds a Master of Business Administration (MBA) from the University of Stellenbosch. He is currently the Acting Provincial Director of Operations for SALGA Gauteng.
From the beginning of his career, Seana has studied and worked in planning, research, sustainable urban development and local governance. He has worked with Local Government in different capacities ranging from Local Government entities, NGO's and private consultancy. His particular interests and expertise have been in local governance research, participatory democracy, community development and sustainability especially within the built environment. He believes that a built urban environment that is designed, developed, governed and managed with sustainability principles is essential to deliver the outcomes envisaged in the constitution of the republic and the National Development Plan. For the private sector and investors, he believes that "Green Building" yields higher returns on investment thus consolidating the business case for sustainable development.
Besides the current responsibilities as the administrative head of SALGA's Gauteng office and the Portfolio Head for the Built Environment at the national office, Seana has held various other responsibilities in SALGA which that have included; Corporate Planning, Research, Knowledge Management, Marketing, Communications, Stakeholder Relations, Corporate Governance, Legal, Compliance, Risk Management. He has also been responsible for overseeing SALGA's nine provincial offices up to 2018.
Before joining SALGA Seana worked as the National Programmes Co-ordinator and Executive Manager for programmes at the South African Cities Network where he was responsible for leading the programmes of SACN which focused on generating and managing research and knowledge. This aimed to support governance and development in South African cities and towns.
He serves in various leadership positions including being the chairperson of the boards of directors at The Green Building Council of South Africa (GBCSA) and at Planact. In these capacities Seana seeks to contribute to the ongoing transformation of the way we build our cities and towns to make them work better for people and the planet. Seana's key mission is to drive governance and development that facilitates resilience; environmental responsiveness and inclusive growth. Rashid Seedat
Commission Head
organisation
Gauteng Planning Commission
Since 2011, Rashid Seedat has headed planning in the Gauteng Office of the Premier, where he is responsible for strategic, spatial and infrastructure planning and performance monitoring and evaluation. He also heads the Delivery Support Unit that is aimed at accelerating delivery across provincial departments. He previously headed the strategy unit in the City of Johannesburg's Executive Mayor's office. He is a trustee of the Ahmed Kathrada Foundation and a member of the Council for the University of the Witwatersrand. Rashid studied at Wits University where he obtained a bachelor's degree and master's degrees in public management and development planning. Prof Mfaniseni Fana Sihlongonyane
Associate Professor
organisation
University of the Witwatersrand
Dr Mfaniseni Fana Sihlongonyane is an associate professor in the School of Architecture and Planning at Wits University. He studied Geography and Theology at the University of Swaziland in which he got a 2:1 in 1992. In 1993, he trained as a teacher to obtain a Post-graduate Certificate in Education (PGCE) with distinction. From 1994 to 1995, he did a Masters in Development Planning at Wits University and from 2004 to 2008 he obtained a doctorate (DPhil) at Oxford University. He has been the undergraduate coordinator in the School between 2008 and 2011. He was director of the Planning Programme from 2011 to 2014. He also served as a member as well as the Alternate chair of the South African Council of Planners in 2008-2012 and 2013 to 2017 respectively. He was chairperson of the Scientific Committee for the 52nd Congress of ISOCARP which was held in Durban in 2016. He has been a hall coordinator at Esselen Residence between 1997-2003 and warden for EOH Residence from 2007 to 2020.
In the university, Fana is the Principal Investigator for the WITS-TUB Collaboration project between the university and the Technical University of Berlin, Germany which offers six PhD and 13 masters scholarships as well as staff and students exchange with a total funding of 450 000 Euros per annum over five years. He has recently been a member of the following university committees: University Senate; (2011-14) University Human Resources Committee, University Campus Planning and Development Committee (2012-15); University EXCO-Convocation; University Sexual Harassment Committee; Faculty Board, Faculty Teaching and Learning Committee (2011-2014); Faculty Performance Policy Appraisal Committee (only in 2012), Faculty of Humanities Staffing and Promotions Committee (2012 to date); School chair of the Undergraduate Committee (2007-2012); member of the School EXCO (2012-2013); School Policy Committee; Postgraduate Committee (2011-2012); Space Development Committee (2012-2013); Research Development Working Group (2014 to date) and Occupational Health and Safety Environment Committee (2014 - 2017). CUBES exec 2012 to date; Post-graduate Coordinator 2016 to 2019. Prof Saurabh Sinha
Deputy Vice-Chancellor: Research and Internationalisation
organisation
University of Johannesburg
Saurabh Sinha, SMIEEE, FSAIEE, FSAAE. Prof Sinha obtained his B. Eng, M. Eng and Ph.D. degrees in Electronic Engineering from the University of Pretoria (UP). He achieved both his B. Eng and M. Eng with distinction. As a published researcher, he has authored or co-authored approximately 110 publications in peer-reviewed journals, books and at international conferences. In addition, he is the managing editor of the South African Institute of Electrical Engineers (SAIEE) Africa Research Journal. Prof Sinha served UP for over a decade; his last service being as Director of the Carl and Emily Fuchs Institute for Microelectronics, Department of Electrical, Electronic and Computer Engineering. Together with his research group, he conducted teaching at undergraduate and postgraduate levels, researched and performed extensive management tasks. To allow for continuation of postgraduate leadership, he was appointed as extraordinary professor at UP. On 1 October 2013, Prof Sinha was appointed as Executive Dean of the Faculty of Engineering and the Built Environment (FEBE) at the University of Johannesburg (UJ). On 1 Dec. 2017, Prof Sinha was appointed as Deputy Vice-Chancellor: Research and Internationalisation.
During his term as Executive Dean, he has significantly contributed to the UJ Global Excellence and Stature Strategic Goal and this contribution is reflected, both quantifiably and qualitatively, in research and innovation, teaching and learning, international profile for global excellence and stature (GES), national and global reputation management, and fitness for GES. During his 4-year term as dean, stellar achievements include, the successful attraction of globally renowned academics, tripling the research/external funding to the faculty, increasing the research publication outputs by 2.3 to over 360 units, significantly growing graduate outputs, to over 2000 graduates in 2016, quadrupling the number of NRF rated researchers, approximately doubling the intake of international students to over 900 students (1 in 10 FEBE students), despite disciplinary scarcity – the FEBE transformation reflects 1 in 2 new academic recruits are from designated communities, and many others. Along with these leadership or management achievements, Prof Sinha's research group submitted 25 publication units (recognised journal articles, book chapters, books and conference proceedings) to the DHET for 2016 and a similar figure for 2017. Prof Sinha is rated, until end of 2024, as an established researcher – the rating was granted by the National Research Foundation (NRF), South Africa.
Beyond his academic contributions, Prof Sinha remains an active member of several professional societies. Significant elected positions include 2014-2015 IEEE Vice-President: Educational Activities and IEEE Board of Directors. IEEE is a global engineering society, over 130 years in age, and constituting 420,000 members in over 190 countries. To our knowledge, this was the first occasion where such an appointment occurred from the African continent and the election of Prof Sinha was therefore significant for this reason as well.
As of 1 Oct. 2018, Prof Sinha was appointed by the South African cabinet to serve as a member of the South African NRF Board and was subsequently appointed to chair the research and development committee (RDC) of the NRF Board. He's also a member of the Human Resources (HR) & Remuneration committee of the NRF Board. He is a member of the Metropolitan Trading Company (MTC) Board (a City of Johannesburg owned entity), chairs the social, ethics and HR committee of the MTC Board. For UJ, he chairs the Board of the Resolution Circle (RC) – a UJ owned company geared towards technical professional education. He has served the RC Board for over 5 years. Prof Sinha also Chairs, in 2019, the Gauteng City-Region Observatory (GCRO) Board.
He is also the recipient of the 2007 SAIEE Engineer of the Year Award, 2010 UP Laureate Award and 2013 TW Kambule NRF-NSTF Award for his outstanding contribution to science, engineering, technology and innovation (SETI) through research and its outputs. In 2017, Prof Sinha was a finalist in the 2016/2017 NSTF-South32 Awards – TW Kambule Award (Management Category). Prof Sinha, a registered professional engineer, also served as an industrial consultant for Business Enterprises at the University of Pretoria (Pty) Ltd; in this role – he served a number of industrial sectors, both public and private.
Prof Sinha currently serves on committees of international, national, regional and professional societies. In the recent past, he has served on the Electrical Engineering Professional Advisory Committee, Engineering Council of South Africa (ECSA). ECSA is a signatory of the Washington Accord, International Engineering Alliance (IEA). Prof Fiona Tregenna
Board Member
organisation
University of Johannesburg
Fiona Tregenna is a Professor in the Department of Economics and Econometrics at the University of Johannesburg. She holds a Ph.D. in Economics from the University of Cambridge, a Masters degree in Economics from the University of Massachusetts (Amherst), and earlier degrees from the Universities of the Witwatersrand and Natal (now KwaZulu-Natal).
In the past she has worked for among others the National Labour and Economic Development Institute, the Congress of South African Trade Unions, universities in South Africa and abroad, and as a consultant to various research institutes and international organisations.
Her research has been published or is forthcoming in journals including Review of Political Economy, Cambridge Journal of Economics, Applied Economics, International Review of Applied Economics, South African Journal of Economics, Development Southern Africa, European Journal for the History of Economic Thought, Review of African Political Economy and Industrial and Corporate Change, as well as a number of book chapters.
Fiona has presented her research at conferences and seminars in the United States, Brazil, Japan, Greece, Finland, Chile, Cuba, Turkey, Spain, India, China, Switzerland, Ghana, the Netherlands, the United Kingdom and elsewhere. Subscribe
The GCRO sends out regular news to update subscribers on our research and events.